Pickled Mussels and Tomato Sauce on Chargrilled Sourdough
Pickled mussels are a flavourful and versatile seafood product made by preserving mussels in a solution of sugar and vinegar (and other aromatics). This process not only imparts a unique tangy flavour to the mussels but also extends their shelf life, making them a convenient addition to your store cupboard! 
Pickled mussels can be enjoyed in salads, pasta, stews and even as a snack as shown in this recipe.
Beginner

Serves 2

30-35 minutes
Buy pickled mussels here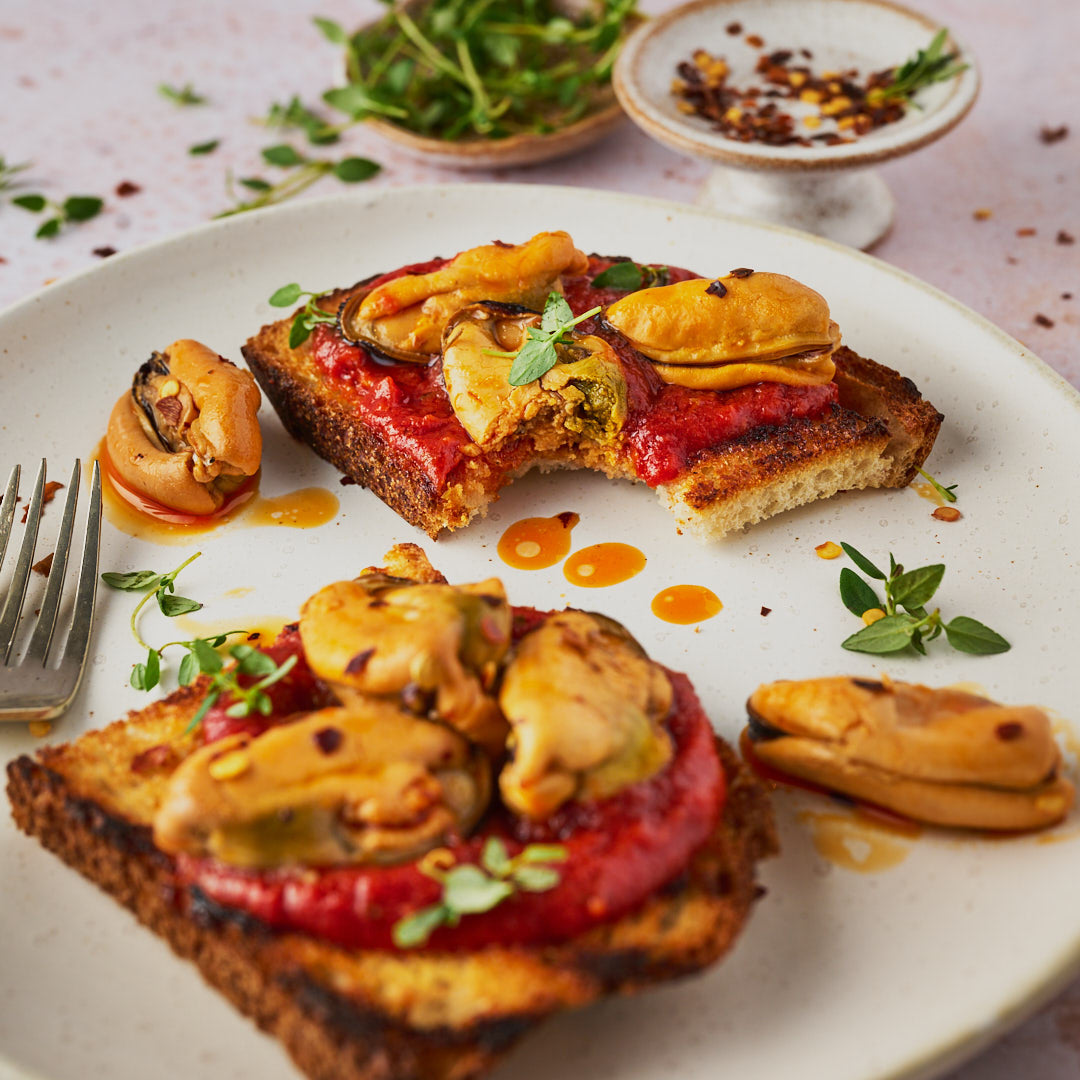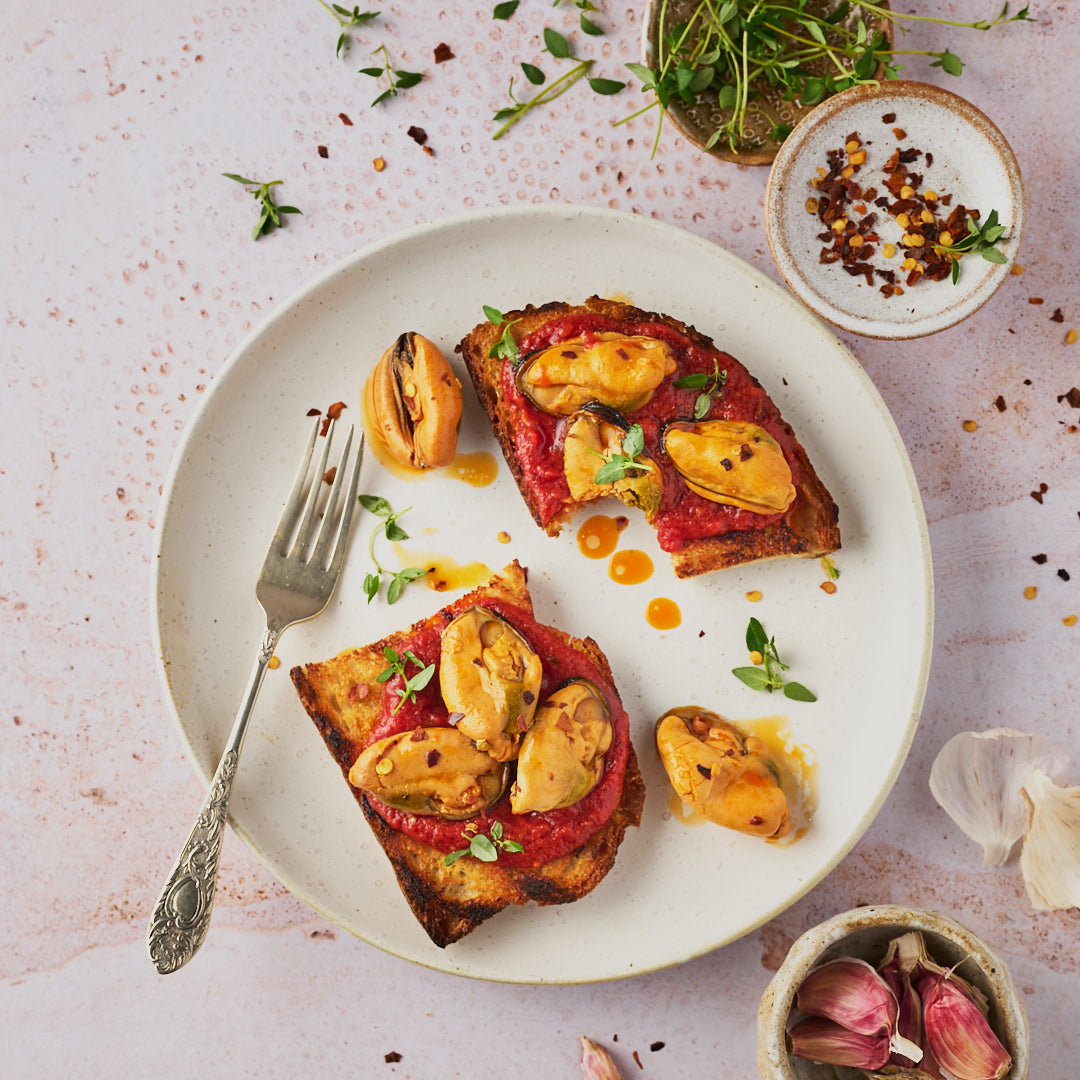 What you'll need
1 tin Pickled Mussels
175g passata
1/2 tbsp dried oregano flakes
1-2 cloves garlic, sliced
25ml extra virgin olive oil
10ml red wine viengar
1 bay leaf
1 shallot finely chopped
2-3 sprigs thyme
1 tbsp sugar
1/2 tsp dried chilli flakes (optional)
salt to taste
Sourdough
Let's Cook!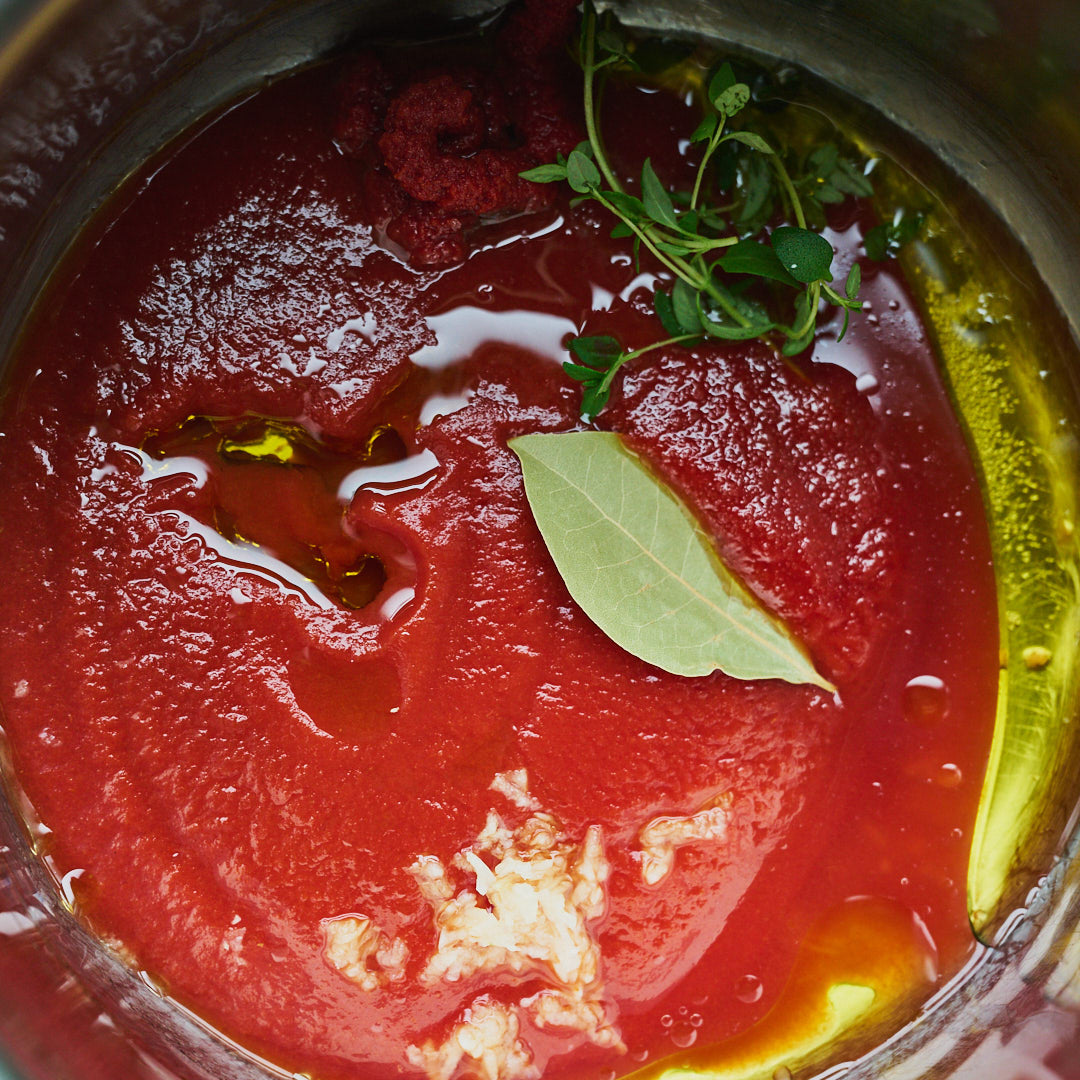 Step 1
For the tomato sauce, add all the ingredients into a saucepan (except mussels and bread) and simmer for 20-30 minutes until the sauce has reduced.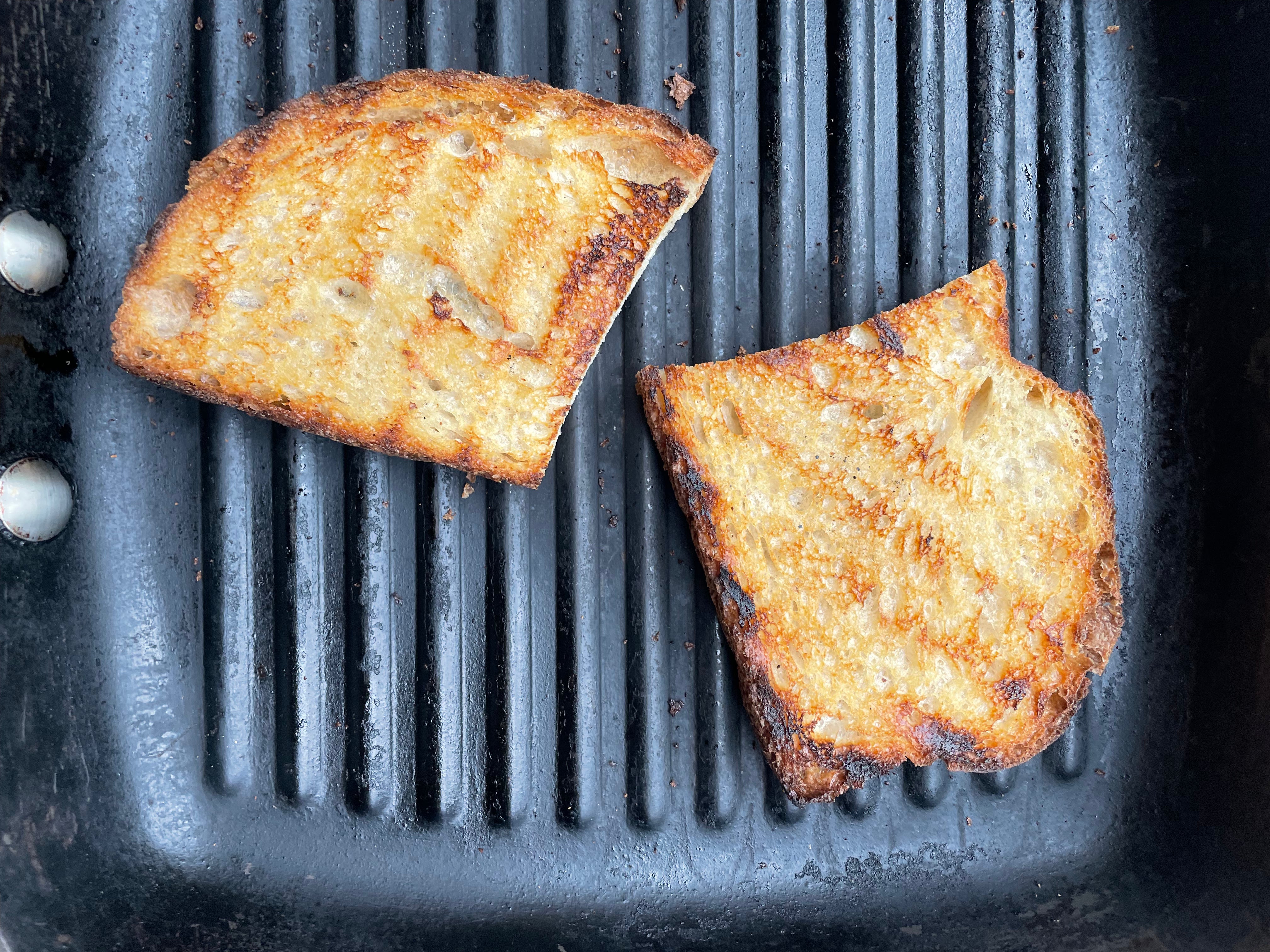 Step 2
Meanwhile char the sourdough on a griddle pan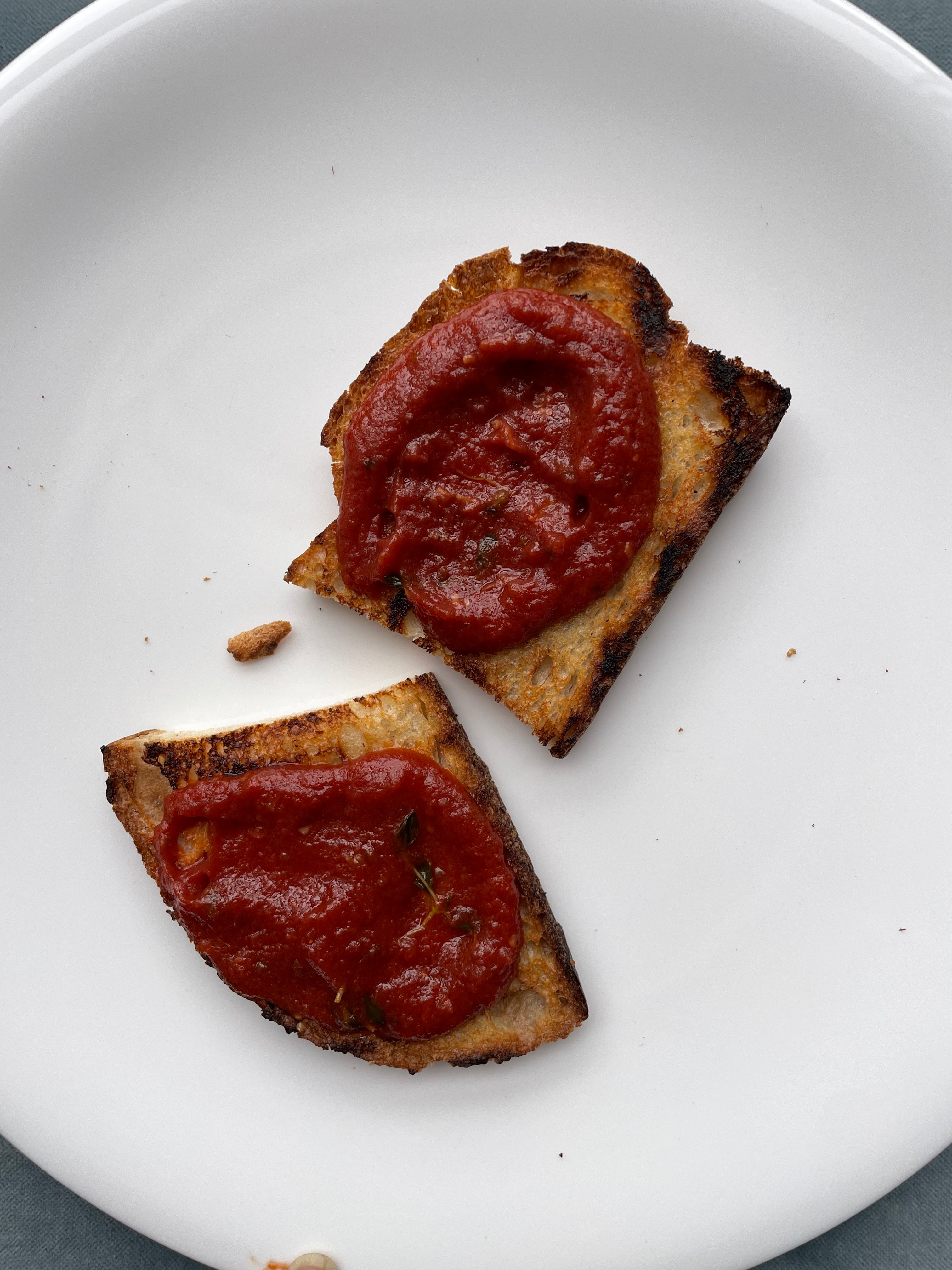 Step 3
Let the sauce cool a little before spooning onto the sourdough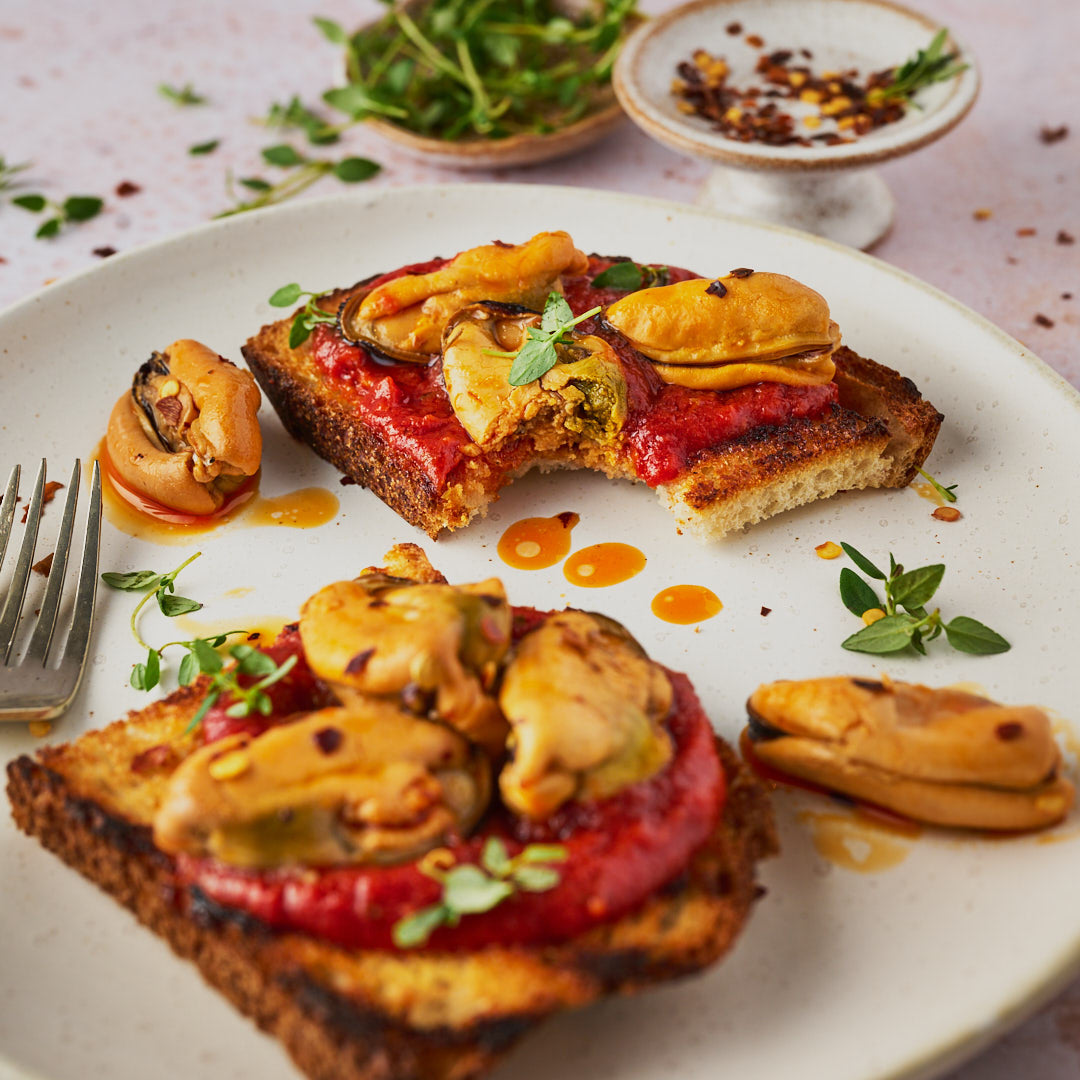 Step 4
Top with the mussels and garnish with thyme and chilli flakes