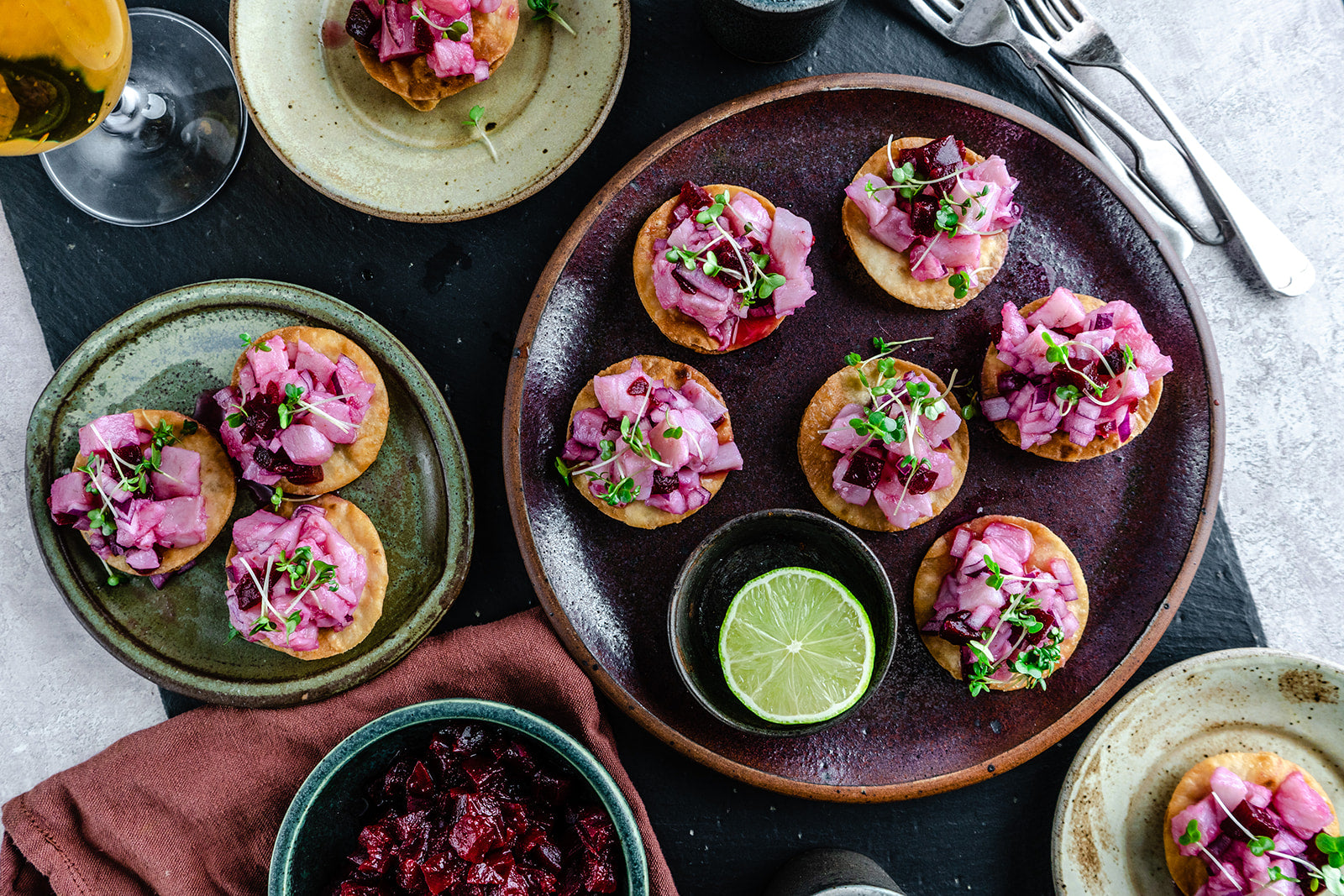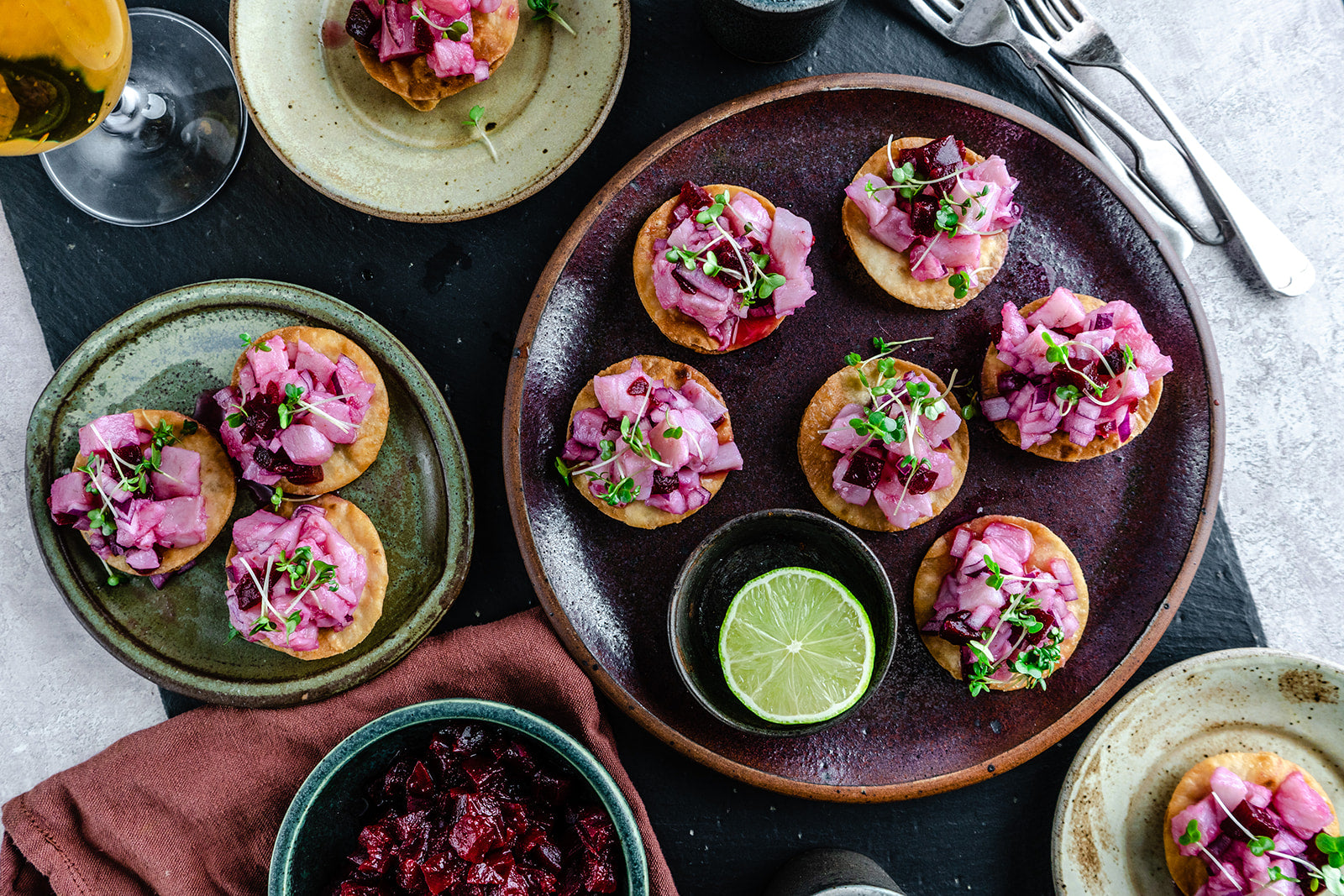 TERMS & CONDITIONS
THE IMPORTANT STUFF
Late delivery. Over 98% of our deliveries* are made on the day you select. The others arrive a day late. Causes of delay include mis-sorts by the courier company, traffic accidents and driver errors. Unfortunately, these cannot be eliminated so by placing an order, you agree to accept your delivery a day late.
*This figure degrades - typically to 95% - when couriers experience exceptional volumes, for instance after bank holidays, following Black Friday and at Christmas.
Defrosted on arrival. Almost all of our fish is frozen and it leaves us frozen. Via our packaging and overnight delivery method, we try very hard to ensure your fish arrives frozen, and we usually succeed. Many parcels arriving a day late will still be frozen when opened. But we do not guarantee your fish will be frozen on arrival. Sometimes, it will only be cold. PLEASE NOTE THAT It is safe to refreeze this fish (as long as it is indeed cold). If the contents of your box are no longer cold, we will refund you. In order to qualify for this refund, you must accept the delivery, inspect the contents and contact us within 18 hours.
Changing delivery via the courier. Many couriers offer consignees the option of altering their delivery to a different address. This usually involves delaying delivery which is very inadvisable for our parcels as they must be delivered fast in order to stay cold. If you change your delivery arrangements via the courier, we are not responsible for the consequences.
Couriers ringing/knocking/waiting.  In the Covid era, courier delivery has widely come to mean simply "left at your door". Typically you will also receive a text advising a delivery window and another saying the delivery has been made. We need you to monitor your door and mobile phone for our delivery. If you do not have a mobile phone, you need to be vigilant in looking out for the delivery. If appropriate (eg your front door is on the street), please put a note on your door explaining where the driver should leave your parcel. Please do not ask to be phoned when the delivery arrives. This is not a realistic request to make of a busy delivery driver. The driver has your phone number and should call you if he or she can't find your house, but needs to make a swift dropoff when he gets there.
Non-delivery. We monitor courier deliveries via the courier's website, but we need you to take responsibility at your end. For instance, occasionally, a courier leaves a parcel in the porch of the wrong house. We cannot correct such an event unless you tell us you do not have your delivery. So, if your courier delivery is not in your hands by the end of your delivery window please call us on 01428 687768.  Normally, customers who provide a mobile phone number will receive a text with a tracking link and another text or email once the parcel has been delivered. If you are at the delivery address and receive this but don't have the parcel you must call us immediately so that we can rectify a mis-delivery.  
Missing items. If an item is missing from your order, you must advise us within 24 hours by phone (01428 687768; leave a message outside office hours) or email (customerteam@thefishsociety.co.uk). Please always check your order against the packing sheet when transferring it from our box to your freezer. 
Substitution In cases of stockouts etc, we are entitled to substitute any item in your order with an item of the same or higher value of the same or very similar product.
Emails. We will send you a) an order confirmation email, b) if necessary other emails relevant to the good delivery of your order and may send you c) an order review email.
Phone calls. We may call you within one month of the delivery of your first order to check that you found our fish and service satisfactory. During this call we may ask if you would like to receive up to one call every six weeks about special offers which based on the contents of your basket, we believe will interest you. If you decline this offer we will not call you again.
Returns. You cannot return frozen or chilled items to us. If you wish to return other items (eg a tin of fish) for any reason other than it not being of satisfactory quality, you may do so at your own expense. We will refund the cost on return to us in good condition within ten days.
Guarantee. We aim to supply fish and provide an overall service of the highest quality. If you think we have failed, please contact us. We will offer a resolution with three working days.
The small print
Changing the delivery date. Very occasionally we might need to amend the delivery date you selected when placing your order. In such cases we will always email you, seeking an OK. If you do not reply to the email we would normally attempt to call or text you. If it proves impossible to obtain your consent to the change of delivery date, we will do one of the following: a) hold the order back until we hear from you b) ship anyway for the different date or c) refund you. If you tell us that our proposed different date does not suit you we will offer alternative dates or refund you.
Cancellation. You may cancel your order up to 10am the day before your selected delivery date. If canceling this late, please do so by phone. We will refund you, but reserve the right to charge £10 (£20 for international orders; advise us by 10am UK time).
Customer support. Call us on 01428 687768 at any time (from outside the UK, +44 1428 687768). This number is manned Monday to Friday 9-5 and will otherwise accept a message. We aim to respond to all calls within 24 hours except at weekends / public holidays. Alternatively, email customerteam@thefishsociety.co.uk.
Taxes and duties on international orders. You are responsible for these and please note that if you are contacted by the courier company for payment of such charges, you will need to make the payment quickly to ensure your goods arrive at an acceptable temperature.
Payment. Your order will be charged to your card when the order is placed. Our card payment partner (Stripe) uses SSL (Secure Socket Layer) for security. This encrypts information on input. We do not see your card number when you place an order on our website. If we need to call you for your card details in the event of a failed payment or we take your order by phone, we will not keep a record of them unless you ask us to do so for your own convenience.
Complaints. If you wish to complain, please call or email as above. We will try to acknowledge your complaint within one working day, and say how we propose to resolve it within five working days. Any complaint must be raised to us within three months of delivery date.
Marketing preferences. To update us about your marketing preferences please email customerteam@thefishsociety.co.uk. We will do our best to comply within ten working days.
Consent. By using our website you consent to our collecting and using your personal information as described in our privacy policy.
Collateral contract. When we despatch an order to you, a collateral contract between you and the courier company may come into force. By placing an order, you assign to us your rights under this collateral contract.
Links to other sites. We take reasonable care with links provided to other sites, but accept no responsibility for their content.
VAT. There is no VAT on fish. For other items, VAT at the relevant rate is included in the price. Our VAT registration number is 591 8946 82.
Company details. The Fish Society is the trading name of SAF Ltd, registered in England number 2797697 at  13 Henley Business Park, Guildford, GU3 2DX.

Governing law. These terms and conditions are governed by the Laws of England and Scotland.