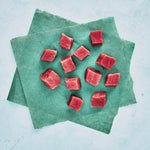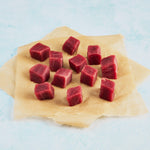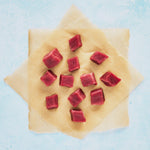 Frozen at peak quality, fresher than 'fresh'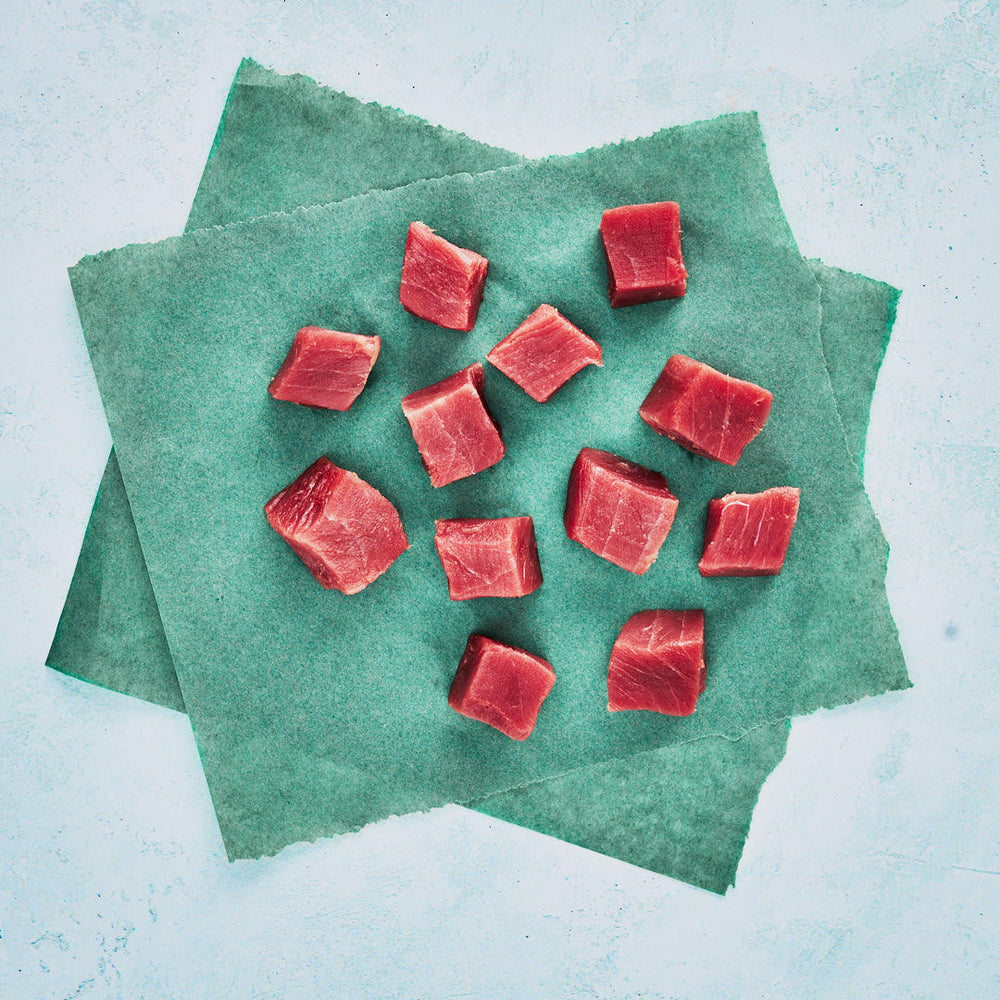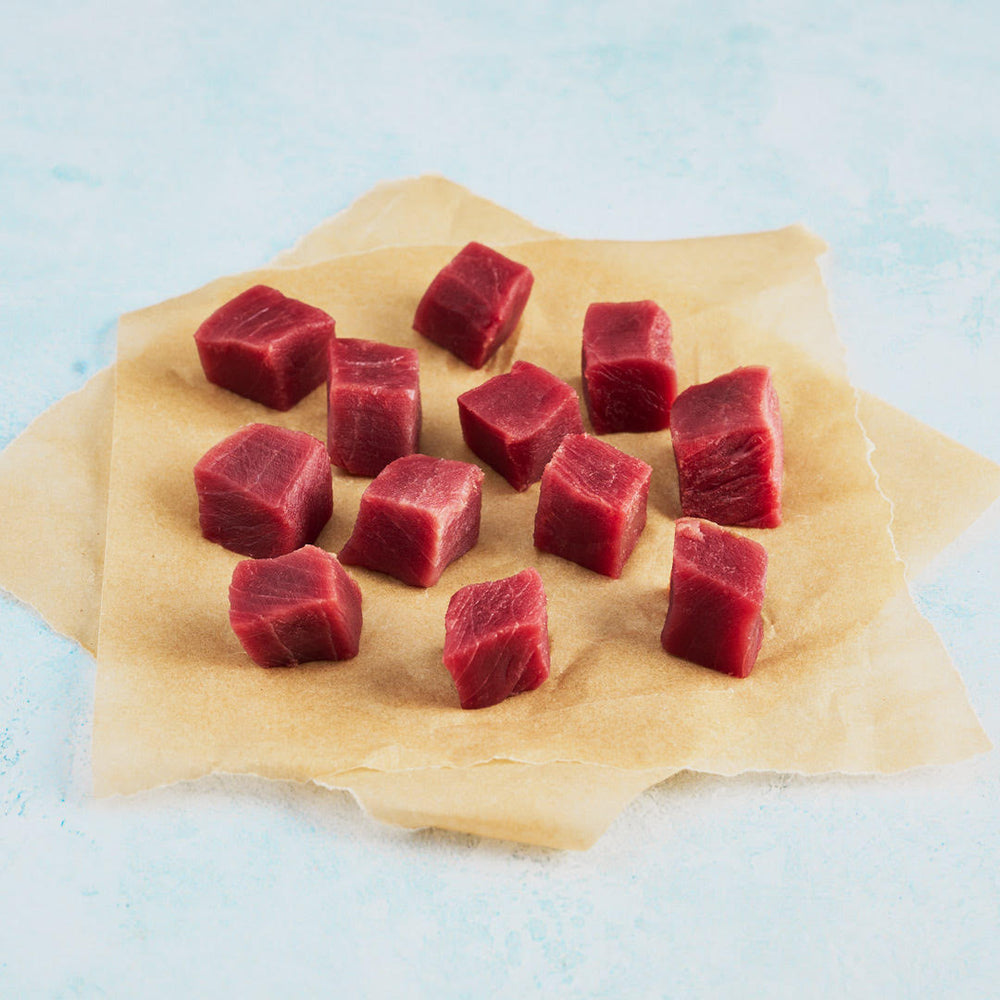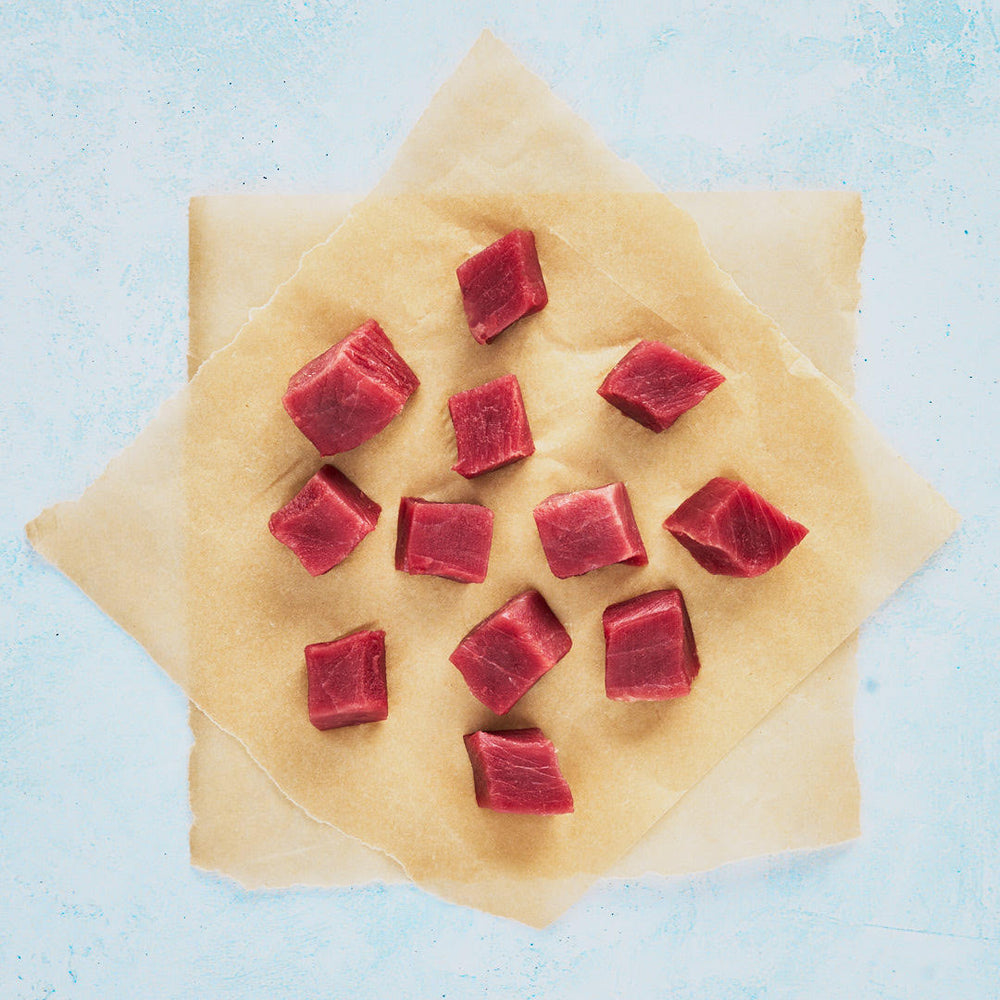 Wild Bluefin Tuna Poke Cubes
Line caught fish of the highest quality
With excellent sustainability credentials
Undoubtedly the most fabulous poke you will ever taste
Please read defrosting instructions on the label, to ensure colour and quality are maintained
Poke may not...
Line caught fish of the highest quality
With excellent sustainability credentials
Undoubtedly the most fabulous poke you will ever taste
Please read defrosting instructions on the label, to ensure colour and quality are maintained
Poke may not be the first dish that comes to mind when the fish is BFT. But YouTube chefs are queuing up to show you how,,, we liked Lady of Q's Hawaiian version, but with this pack you won't need to wield that terrifying knife. Where did she get that from?
So this is our superb superfrozen, wild, line-caught bluefin. Unique in the UK, it comes from our very close partners in Majorca -  find out more here.
To preserve its texture, taste, and vibrant colour, all our bluefin is super-frozen at -60 degrees. Your freezer is not as cold as this and the colour will start to fade within 2-3 weeks, so you should it within that time.
Fresher Than Fresh Money Back Guarantee
Wild

Raw

Spain

Hand pole & line
"With endless varieties of frozen fish to shop, you'll be spoilt for choice"
"One of the best sources of fish by mail order. Everything is frozen, but don't let that put you off – it's to ensure freshness."
"The UK's Leading Online Fishmonger" - Gordon Ramsay
"The Fish Society is a great source"

"The best home fish delivery service"