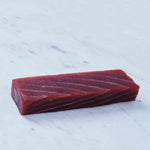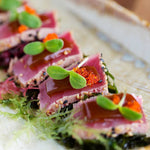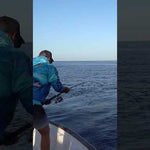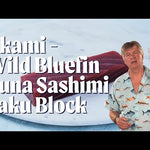 Frozen at peak quality, fresher than 'fresh'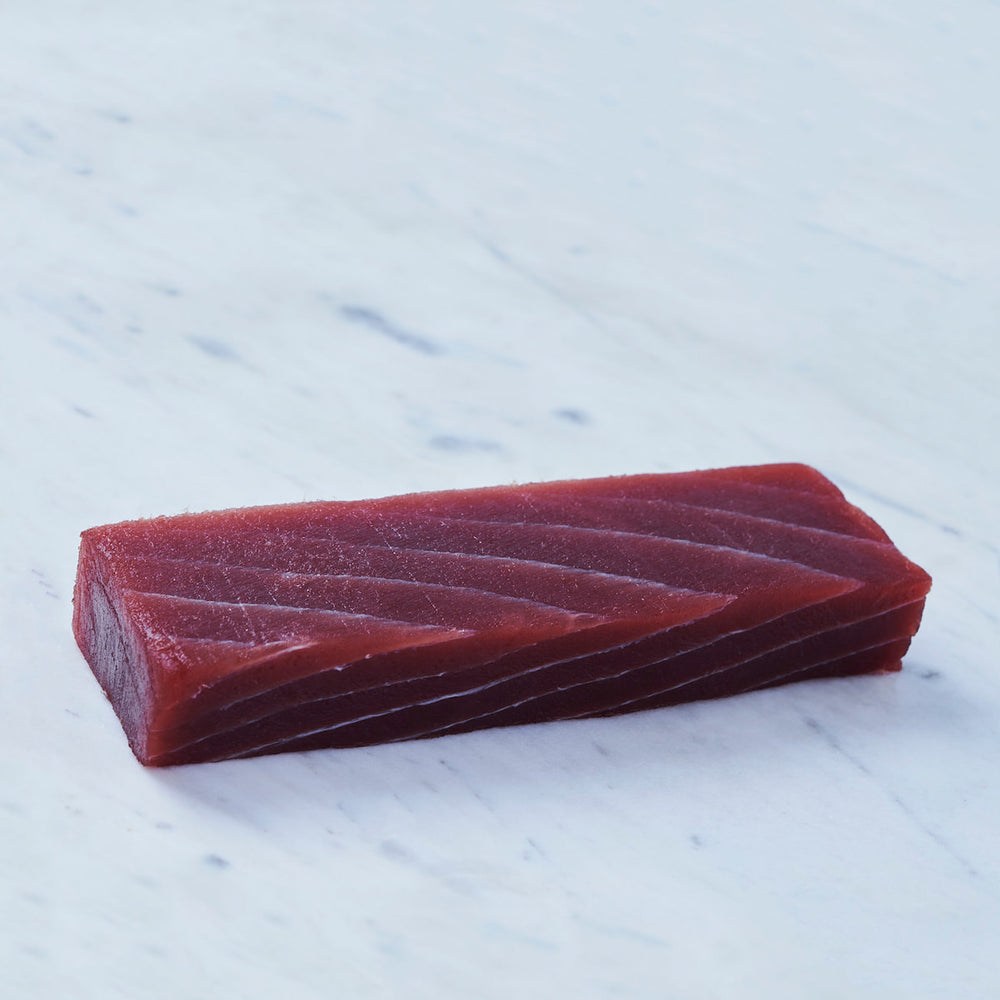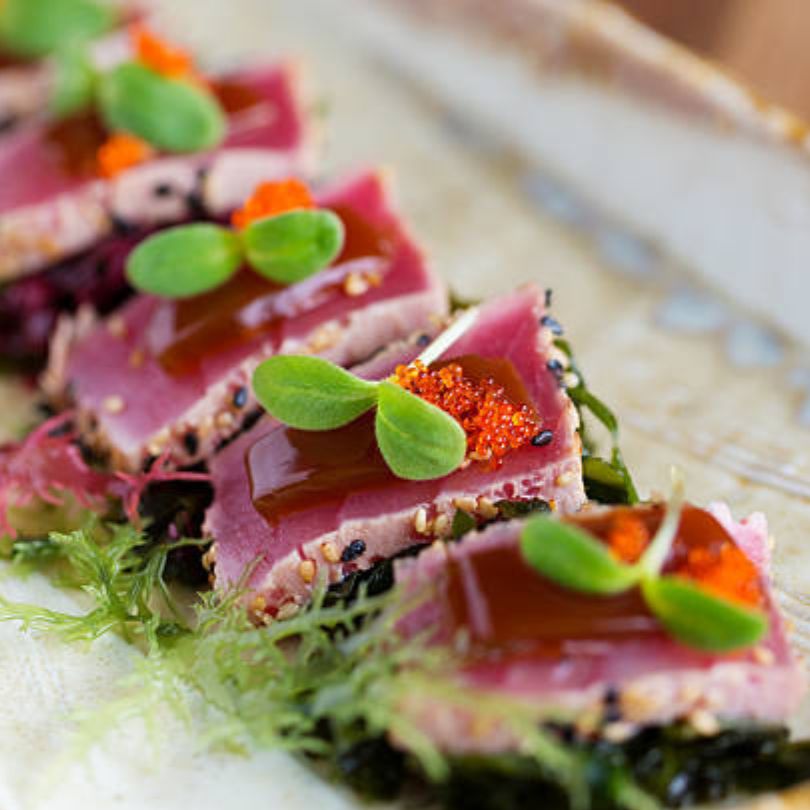 Wild Bluefin Tuna Sashimi Grade Saku Block - Akami - Super Frozen
A pack contains one block of the leaner meat

Firm yet tender

A 120g pack would make 10-15 maki rolls
Please read defrosting instructions on the label, to ensure colour and quality are maintained
Akami is...
A pack contains one block of the leaner meat

Firm yet tender

A 120g pack would make 10-15 maki rolls
Please read defrosting instructions on the label, to ensure colour and quality are maintained
Akami is from the main propulsion muscles above the spine and is less fatty than otoro. It is the most common and widely consumed part of the tuna, known for its firm texture and distinct umami flavour. Of course, it is a mainstay of sushi.

All our bluefin is super-frozen at -60 degrees and stored in our state-of-the-art freezers—to give maximum protection of texture, and colour. We pack in thawing paper to ensure a seamless transition from the freezer to your dinner table.
Fresher Than Fresh Money Back Guarantee
Wild

Raw

Spain

Hand pole & line
"With endless varieties of frozen fish to shop, you'll be spoilt for choice"
"One of the best sources of fish by mail order. Everything is frozen, but don't let that put you off – it's to ensure freshness."
"The UK's Leading Online Fishmonger" - Gordon Ramsay
"The Fish Society is a great source"

"The best home fish delivery service"