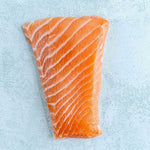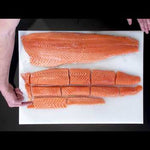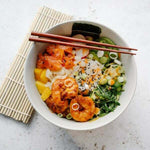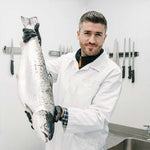 Frozen at peak quality, fresher than 'fresh'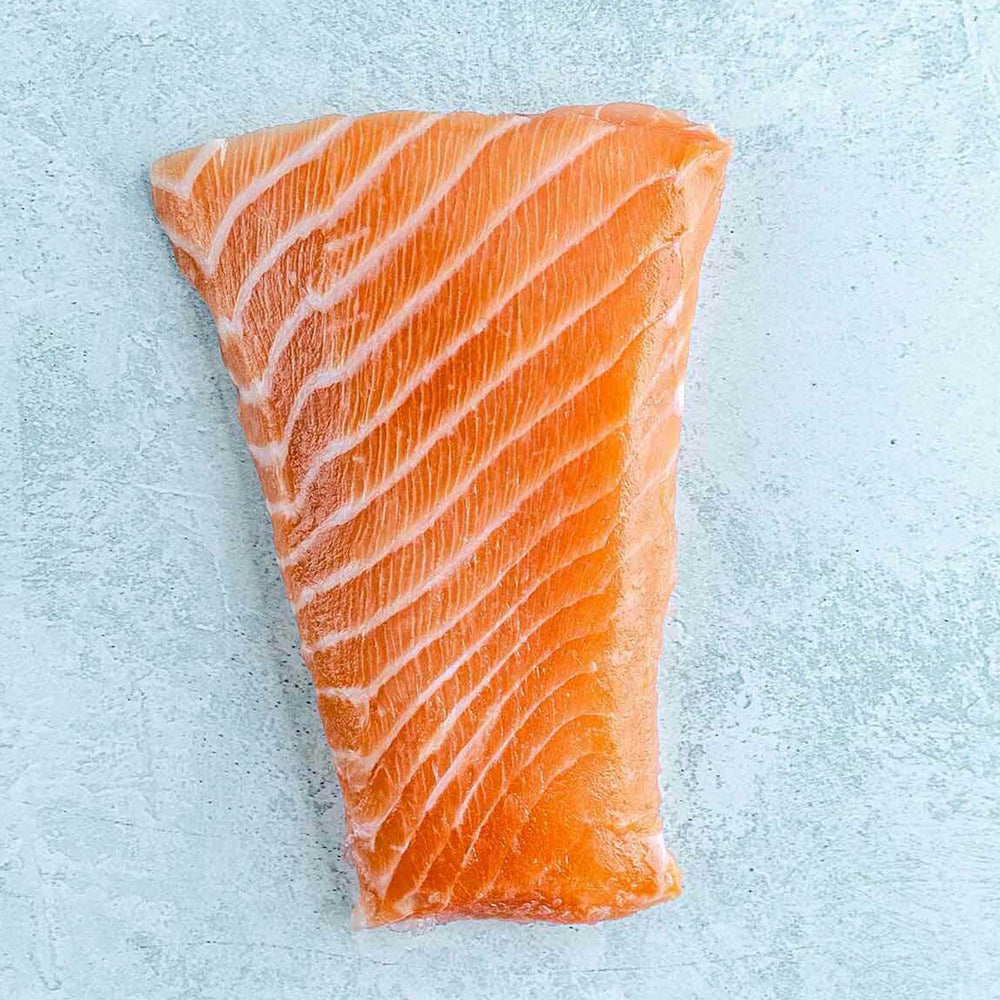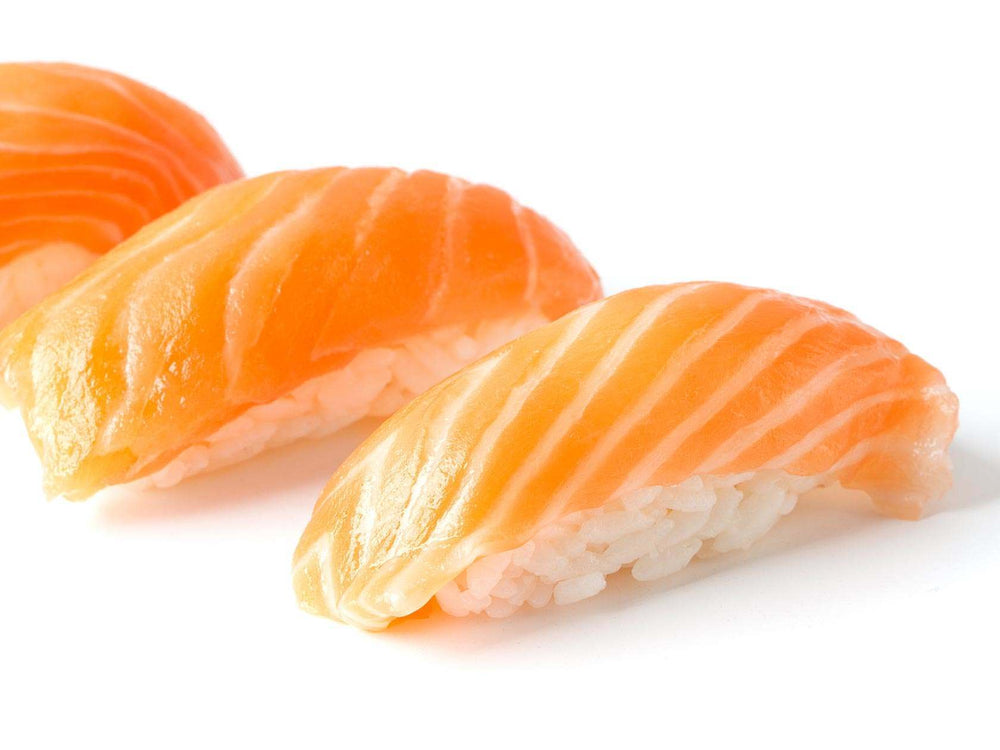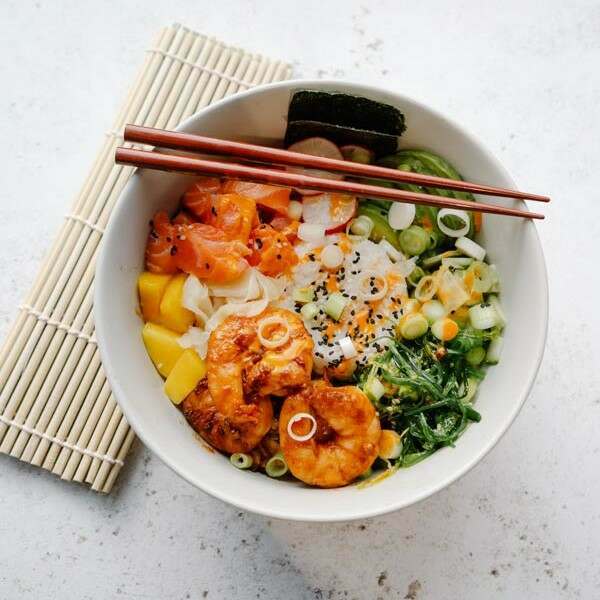 Sashimi Grade Organic Salmon Belly Strip - Sake
Each pack contains between 1 -3 strips of skinless, boneless salmon belly sashimi
This is the oil rich belly cut from the salmon
For sushi, a main course requires 100g-150g of fish per person
A hero from the sushi bar - cuts from the fat-rich...
Each pack contains between 1 -3 strips of skinless, boneless salmon belly sashimi
This is the oil rich belly cut from the salmon
For sushi, a main course requires 100g-150g of fish per person
A hero from the sushi bar - cuts from the fat-rich belly of salmon (as with meat, fat means flavour). Never tried sushi? Start with one pack of this salmon sushi - it's sublime. Belly strips are thinner than back strips (as the belly is naturally thinner). They're run through with lovely white streaks of fat which enhance the presentation and (for most) flavour. The salmon belly strips are great for making nigiri.
How you've been using our organic salmon belly sashimi...
"Delicious, high quality, great for nigiri or with avocado in a roll."
"

This is the bit of sushi that I love, so I didn't bother with making the rice and just sliced it really thinly and ate it with a sprinkling of light soy - it was so good."

"

Sliced carefully and served with soy and pickles; unbeatable!"
Sustainability - our rating 8/10
This organic salmon comes from a farm accredited by Global G.A.P., Label Rouge, and The Soil Association. In terms of sustainable Atlantic salmon, this is top drawer.
Fresher Than Fresh Money Back Guarantee
"With endless varieties of frozen fish to shop, you'll be spoilt for choice"
"One of the best sources of fish by mail order. Everything is frozen, but don't let that put you off – it's to ensure freshness."
"The UK's Leading Online Fishmonger" - Gordon Ramsay
"The Fish Society is a great source"

"The best home fish delivery service"